2 Scientists The Soul Does Not Die, It Returns To The Universe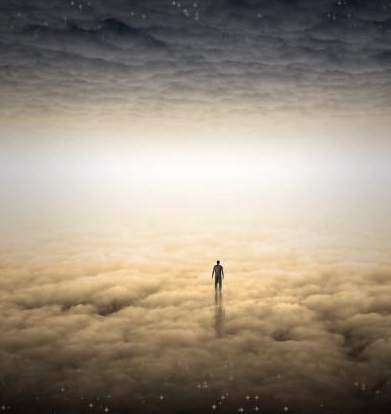 Introduction by Joyce Bowen:
"The two researchers believe the human brain is, in fact, a 'biological computer'…
I told a psychologist something like this once and I think it may almost have gotten me thrown into a loony bin.  Psychologists think all these types of conjectures are loony.  Take when I tried to warn people of the coming [now here] economic crash for example:
.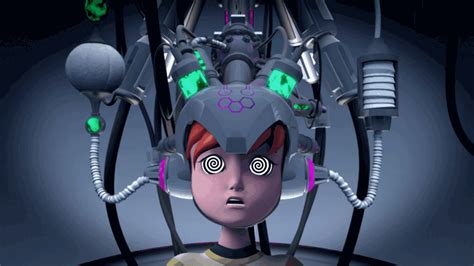 .
.
.
.
.
 .
.
I could get deeply into this, but you probably would not want me to.  Penrose was an extraordinary man. For me, his lectures are a soothing balm—don't ask me why because I don't know.  They are like music to my ears—really—like listening to music.
A nice example of Penrose's work is here:
https://math.osu.edu/sites/math.osu.edu/files/Penrose.pdf">https://math.osu.edu/sites/math.osu.edu/files/Penrose.pdf">https://math.osu.edu/sites/math.osu.edu/files/Penrose.pdf">WHAT IS... PENROSE'S TILES?
https://math.osu.edu/sites/math.osu.edu/files/Penrose.pdf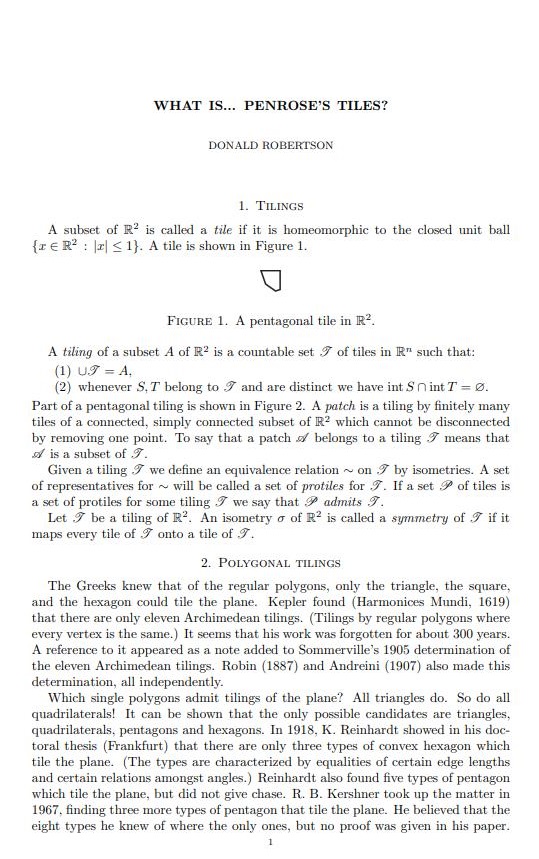 No—no—I lost my bricks-and-mortar education to my baby boy's brain injury, so I have to dig hard to understand the mathematics.  I almost always have to rely on pictorial representations but math is a language of the universe which I don't have.
.
I had no knowledge of this guy:
. 
Stuart Hameroff: Anesthesia, Consciousness, Bohm and Penrose (EmQM17)
.
Penrose was always my dirty little pleasure.  I could listen to him for hours and I did so in my darkened office.  But try to explain Penrose's concepts to most people?  Don't.  I just tried and it was not that I failed, the woman simply couldn't understand.
.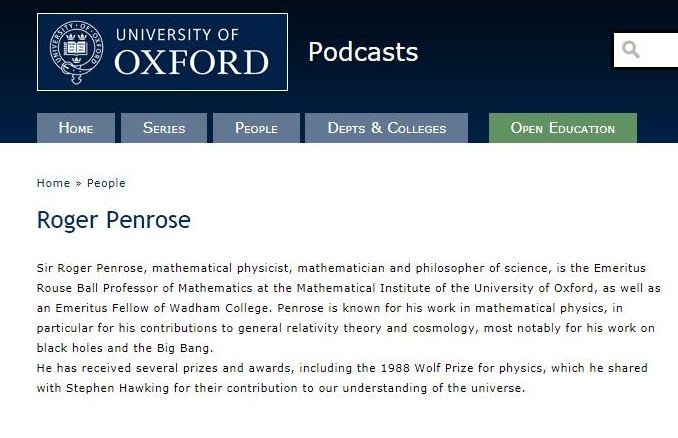 .
Nobel Lecture: Roger Penrose, Nobel Prize in Physics 2020
There is an unconscious abstract process that can go on as we sleep.  I think abstractly and visually, so my brain is always turned on—pun intended.
I had not heard of these discussions as to the continuation of any cohesive thought beyond death.  I, myself, had question whether or not such a thing could continue if consciousness was merely a biochemical reaction housed in the brain.  I came to the conclusion long ago that the white light near-death-experiencers experienced was merely a function of chemical brain death.   It looks like Penrose and Hameroff show that to be wrong.
A background:
A professor in my chemistry class was discussing 
.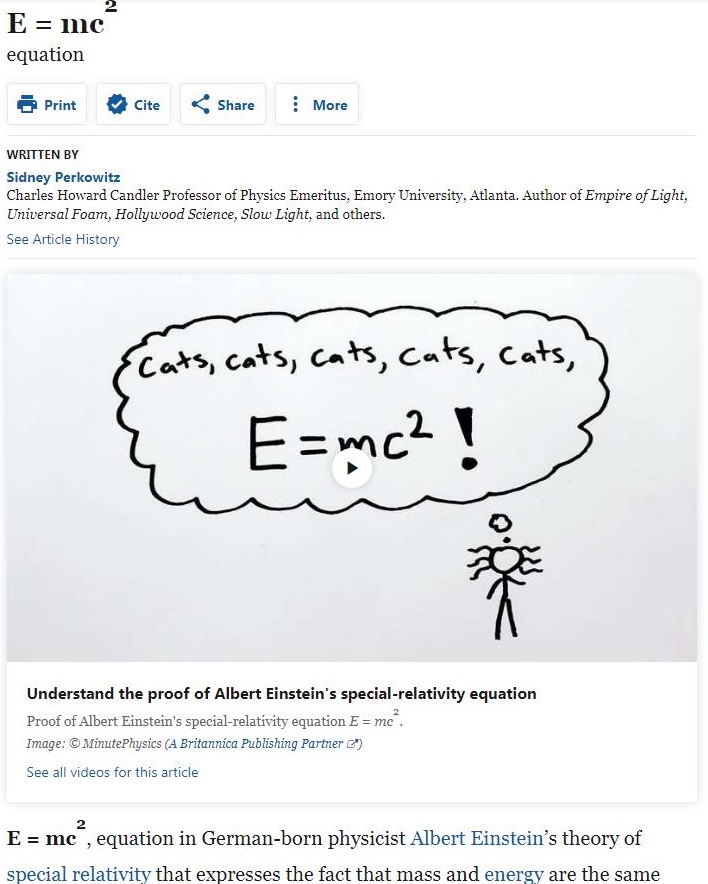 I realized it was an exception to The Law of Conservation of Mass but I needed to know for sure.  So I raised my hand and in a squeaky voice I asked. Of course, the answer was yes.
I squirmed in my seat. The class couldn't end soon enough. I was a geek and I had been found out. [in my experience, nobody liked [s] a smart ass…]  My professor seemed to completely enjoy my consternation at such a realization and smiled.
[I'm now seriously tired of being ashamed that I'm a geek.]
I have to admit, once I realized there was an exception to "ashes to ashes—dust to dust"—there emerged the possibility of a soul.
Professor Blumenkrantz went behind my back and arranged for me to attend a university, but I had to decline because there was something terribly wrong with my toddler.  What I didn't know was that my life had ended when my son's baby shots had induced brain damage. 
It's a condition they still deny exists and therefore won't/don't treat.  But my analytical mind tells me they have plenty of documentation that it exists and there are multitudes—yea, millions—of dead and damaged because of it. But the PR they do for the shots doesn't allow any negatives, so regular media never no longer covers it.
My mind jump to the today's shots.  You know—talks about that God gene?  I think these two are connected and what they really are trying to do is shut down unconscious thought.
.
Thank You, Connie, for such an interesting article.
2 Scientists: The Soul Does Not Die, It Returns to the Universe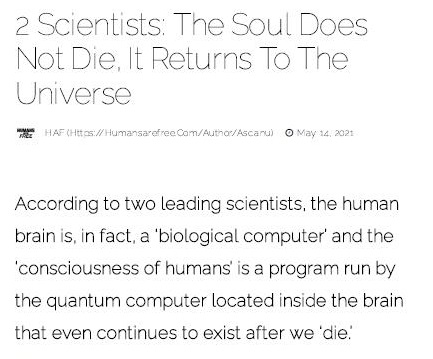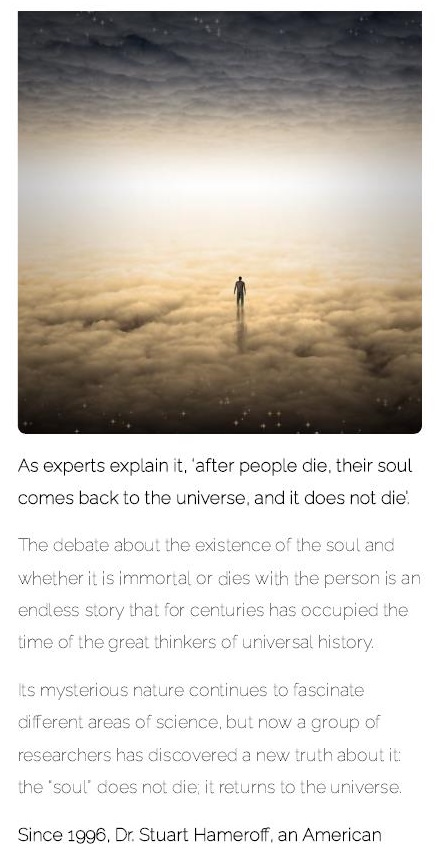 .
Articles from Joyce 🐝 Bowen Brand Ambassador @ beBee
View blog
You may be interested in these jobs
Found in: Jooble US - 3 days ago

---

At Home Stores LLC

Monroeville, PA

At Home (NYSE: HOME) is the leading home decor superstore that dedicates more space per store to home decor than any other player in the industry. We are focused on providing the broadest assortment of products for any room, in any style, for any budget. We utilize our space adva ...

Found in: beBee S2 US - 2 days ago

---

South Orange County Community College District

Mission Viejo

Full time

Title: Tutor (IVC - English) · Job Category: NBU · Job Opening Date: July 01, 2022 · Job Closing Date: June 30, 2023 · Locations: Irvine Valley College · Pay Grade, for more information click on this link: · Pay Type:Hourly · Hours Per Week:0 · Job Description: · South Orange C ...

Found in: Jooble US - 1 day ago

---

Your time. Your Goals. · What is DoorDash · Available in over 4,000 cities in the U.S, DoorDash connects local businesses and local drivers (called Dashers) with opportunities to earn, work, and live. · As a Dasher , you can be your own boss and enjoy the flexibility of choos ...