16 Tips on Creating Engaging Content for Female Entrepreneurs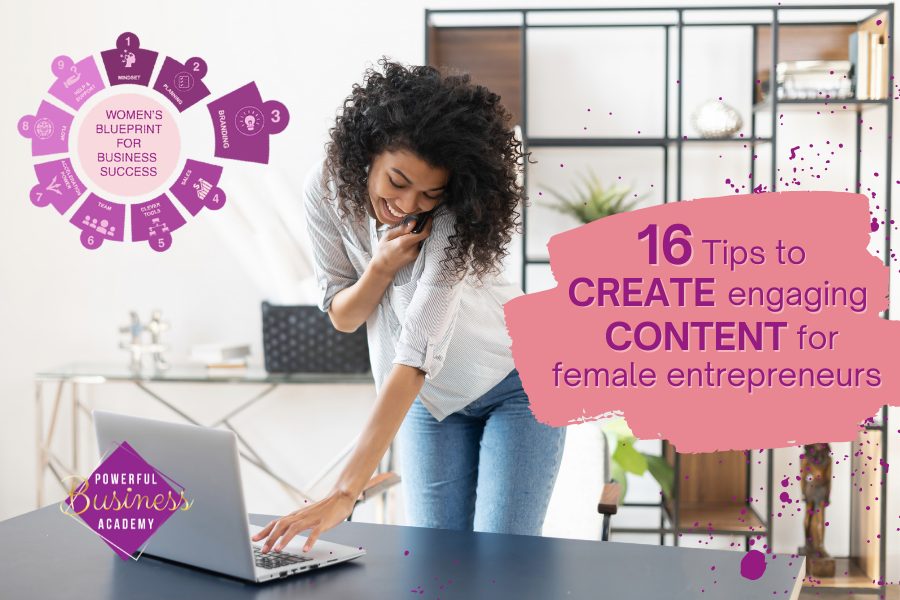 Creating content is essential when you're trying to build a relationship with your ideal clients. Yet, many female entrepreneurs struggle with it. It's time-consuming, tedious, and to be honest, creatively draining.
And no matter how much effort it takes, you always have to do it. You must put out content if you want your clients to know you, trust you, and ultimately buy from you. To do that, not only do you have to create content, you have to create engaging content that will appeal to your target audience and capture their attention.
Before anything else, I must reiterate that creating content is just one of many correlated parts of growing your business. When you create content, you must also be working on growing your audience, which you can't do when you don't know who your ideal client is, or if you don't have enough leads. So if you want to do well in one area, you should also tend to other areas that affect it.
This article talks about content creation, a topic that's part of the broader business area of Branding. And Branding is one of the nine fundamental areas addressed in the Women's Blueprint to Success, Tineke's holistic approach for female entrepreneurs in scaling and growing their business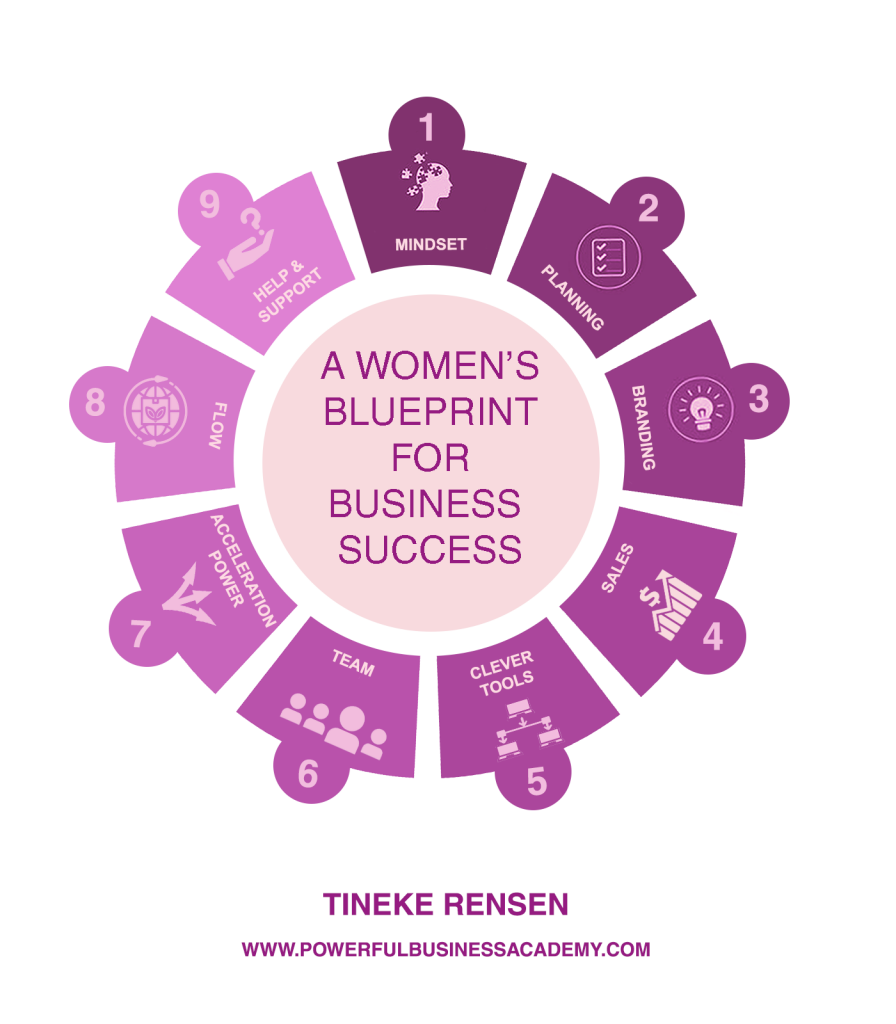 That said, here are some tips on how to create engaging content. 
1. Make it look professional.
This is very true for social media platforms that focus on visuals, such as Instagram. Invest in photo shoots. High-quality photos can make a world of difference. If you're on a budget, you can hire someone to enhance the photos you already have. You can find people to do this in outsourcing platforms such as Fiverr.com, for as little as $5. 
2. Diversify your content.
Instead of only focusing on your product or service itself, why don't you highlight the making of it? You can also add a bit of fun trivia about your business. Or mix in some behind-the-scenes. There's so much you can make into content if you look beyond the obvious promotional shots and videos.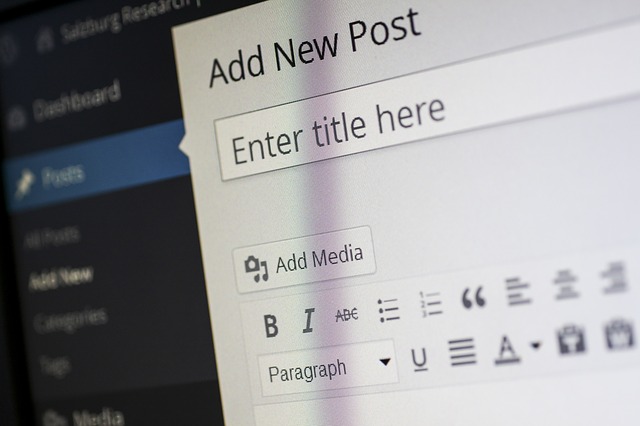 3. Extract information from one material to make more kinds of content.
When you're a female entrepreneur, you're always busy. Make the most of your time and effort by making one piece of material and then turning that into other forms of content. For example, when you make a video, you can extract the audio from that and use it on your other content. You can also transcribe that video, modify it, and turn it into a blog. You can even edit that same video to create a teaser or trailer of it. The possibilities really are endless.
4. Duplicate and reuse content.
Running out of ideas to create engaging social media posts? Reuse content that's over 6-months old. Social media is so fast-paced that users quickly see something, and then move on. You can modify it a little so bit so that they're not identical, but otherwise you can reuse that content for your new followers that have not seen it yet.
5. Interview your clients to get insight for content creation.
This is another way to get ideas on how to make content more engaging. Involve your audience. Get feedback through polls, Q&As, and DMs. Ask them what they think about your product or service, what they want to see more from you, and other related topics.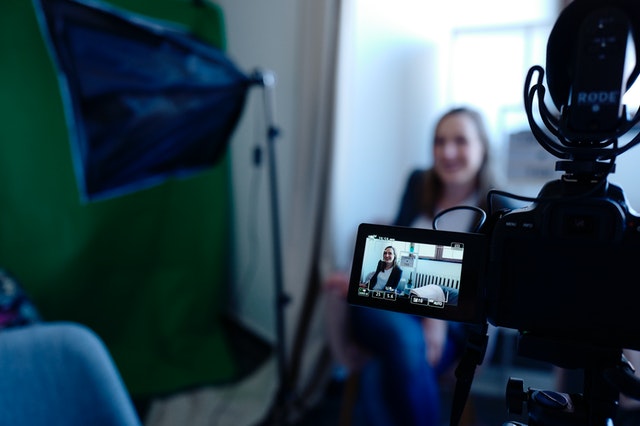 6. Take inspiration from what others are doing.
Check out what your competitors are doing in their social media channels. There's nothing wrong with copying the methods of others, as long as you use them for your tribe. (P.S. Don't join your competitor's group and try to sell there). 
7. Share your story.
Build a relationship with your target audience by sharing your "why." Why do you do what you do? Why are you passionate about it? Sharing your purpose gives your audience an intimate understanding of your business and gives them a chance to connect with you.
8. Be consistent in creating content.
Engaging your audience involves so much more than just creating content. You have to be consistent in posting as well. You should be posting regularly and consistently. There's a constant stream of new information from so many different sources, all trying to grab the attention of consumers. And if you're out of sight, you're out of mind.
9. Have clear branding guidelines when creating content.
Consistency is important not just for scheduling content, but also in the overall look, feel, and quality of the content you put out there. No matter who creates it, if it's you or if you outsource it, make sure that it captures the essence of your brand. Everything you post must have your identity. This will help your audience recognize you and distinguish you from the rest.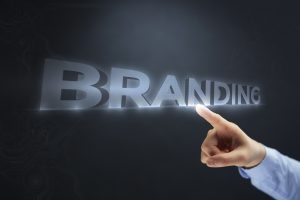 10. "Can't afford to outsource content creation" is a mindset
Some female entrepreneurs are hesitant to outsource because they think they can't afford to do so. But if you're struggling to create content and it takes you a lot of time, why not pay experts who can do this so much better than you for half the time it takes you? Besides, like I previously mentioned, you can find people who do this at affordable prices. Not only will outsourcing save you time, it will save you a lot of frustration too.
11. Create discipline.
Don't like creating content but you still have to do it? Work on your thoughts. I'm a business coach for businesswomen now, but I was also a national athlete before. And when I was training, I couldn't just say, "I don't feel like doing it, so I won't do it." I do it anyway. It's not just physical training, more than anything, it's mental training. There's always a thought first, and then feelings after. And you can change your thoughts. Try flipping your thoughts around and see the difference it makes in changing your whole outlook as well.
12. Wait for inspiration to strike before you create content.
Another thing you can do is wait until you are inspired. We all know it takes a lot to finish something we don't love doing. So, wait until you feel creative. That's when you are in the now and you can create momentum. During this time, try to create enough content to last you a month. Then you'll have available content until the next time you feel inspired.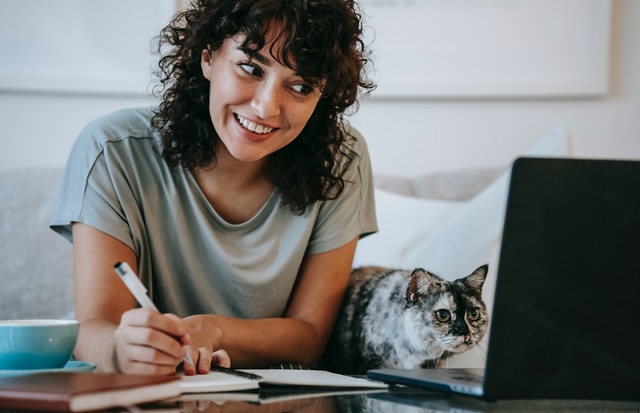 13. Get out of your comfort zone.
A common challenge for female entrepreneurs is promoting themselves. Some don't like being in front of the camera or speaking publicly to audience. And that's okay. But if you want to overcome this, just start somewhere. Too shy to appear in a video? Start with just doing voice-overs. Can't speak in a live meeting? Start doing it with friends. Gradual changes can make a significant difference in the long term.
14. Know your clients inside-out to create engaging content.
The first thing you should know about engaging your audience is knowing who they are. What are their problems? What do they love? What don't they like? What kind of words do they use? What kind of images do they feel attracted to?
I've written more about knowing your ideal client here.
15. Share things about yourself
These days, giving your content a personal touch can go a long way. With so many brands and companies promoting their products and services on social media, they can all appear as faceless, unfeeling images in people's feeds. Aside from knowing your clients, let them know you as well. Share your own experiences, your own highs and lows. You'll be surprised how many people will be able to relate with you. Don't be shy to open up and share who you are.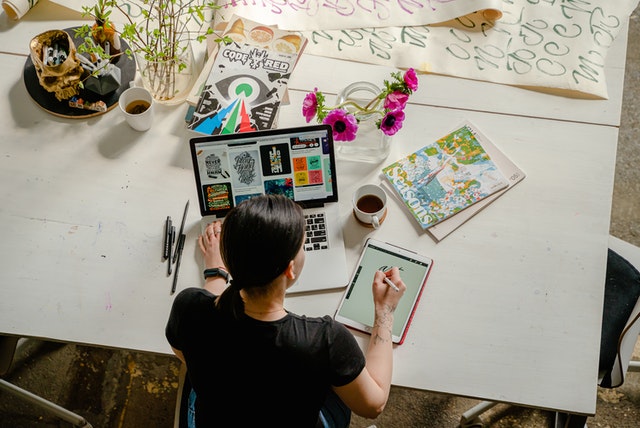 16. Use tools to automate some parts of content creation.
I'm a big fan of automation. It saves money, effort, and a lot of time. You can translate that into the creation of content too. There are so many tools out there that can help make this task easier. Some of the tools I use are Happy Scribe for transcription and subtitling, Publer.io for scheduling posting, and NeuralText for automated copy. Although these tools won't accomplish the task perfectly, they still make the process a whole lot simpler.
Summing it up
Coming up with original content all the time, sure is a lot of work. And you have to do it all the time too. What you should keep in mind is that it doesn't have to be so hard. There are strategies you can use to keep coming up with fresh, dynamic, and engaging content that will keep your target audience coming back.
And while you're working on your content, make sure that you're also working on other areas of your business as well. It's never just one area that needs focus when you're scaling and growing your business. As a business coach for female entrepreneurs, I can definitely say that a holistic approach is best if you want to succeed.

Learn more 
My name is Tineke Rensen and I am a business coach for women. I created the system "A Women's Blueprint for Business Success," where I work with female entrepreneurs in 9 major areas in their business.
There are many out there who call themselves "business coaches" but have never had their own business. What you need is a business coach who has experience in scaling and growing businesses. And I've had plenty. In my 31 years of experience, I've become an expert on many areas, and I can help you with whatever topic you need help with. Because it NEVER is about changing just one thing that'll pivot your business around
If you want to learn more about what makes a good business coach for women, check out this article about the 20 questions you should ask a business coach for female entrepreneurs.
Interested to learn how you can work with me one-on-one to build your one-woman gig to a proper business and double your income within a year? Click here now to schedule a quick 15-minute call with me and get started.
About the author: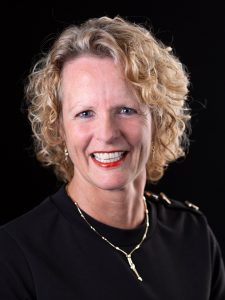 Tineke Rensen of Powerful Business Academy has been in business for 31 years. She built an international Outdoor and Survival business from scratch and sold it after 22 years.
Tineke was also a national whitewater kayaking champion.
She now is one of the most all-round business accelerators and mentors you can find. She helps businesswomen to "Scale & Grow, Make More Impact And Work Less." There are very few topics she cannot help you with in your business. Many people find this hard to believe, but hey, how much do you think you know about scaling businesses if you live it day and night for 31 years?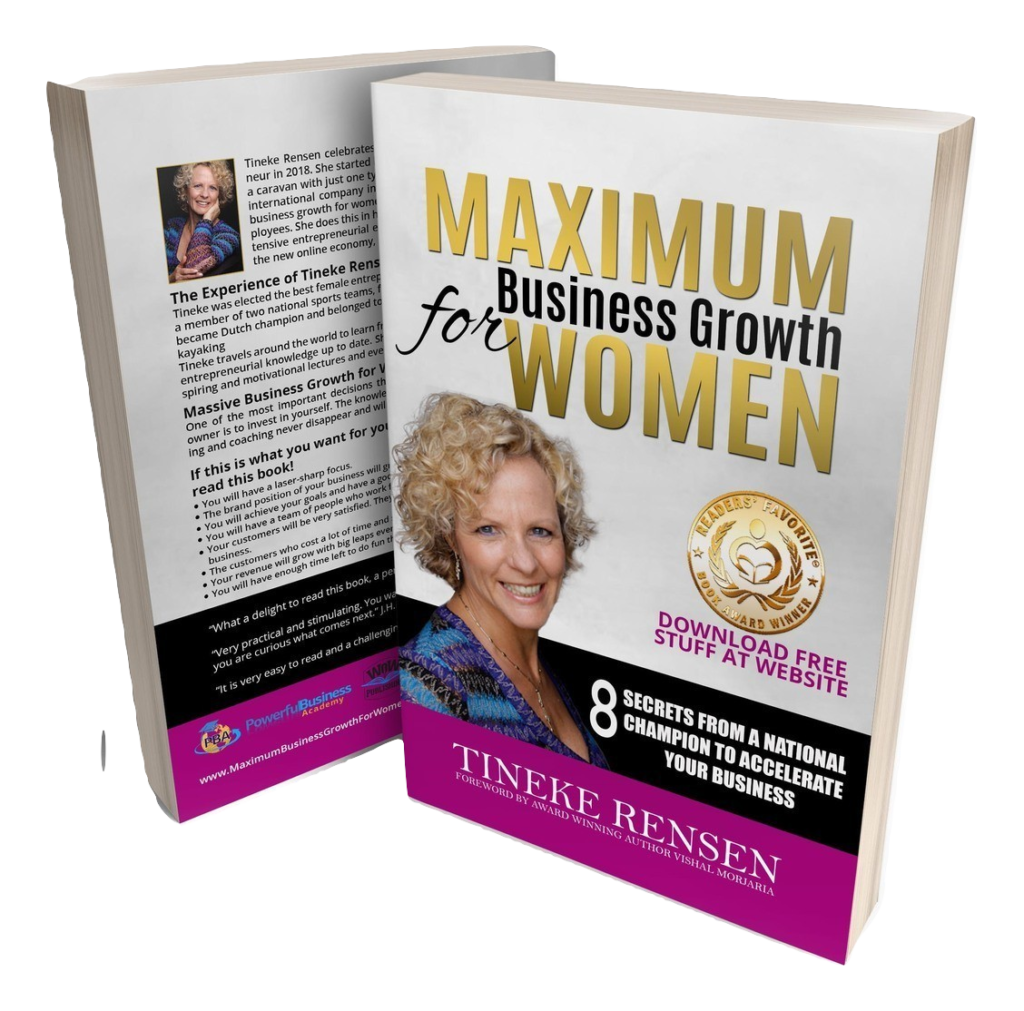 Tineke created the system "A Women's Blueprint To Business Success." She is a multi-awarded serial entrepreneur and is the author of the book "Maximum Business Growth For Women."
You may be interested in these jobs
Found in: Jooble US - 6 days ago

---

Position Type : · Full time Type Of Hire : · Experienced (relevant combo of work and education) Education Desired : · Bachelor of Accounting Travel Percentage : · 0%Job Description · We are FIS. Our technology powers the world's economy and our teams bring innovation to life. We ...

Found in: Jooble US - 4 days ago

---

Life EMS, Inc.

Grand Rapids, MI

Full-time and part-time available. Pay starts at $18.15/hr on a 42 hour work week. SUMMARY: Responsible for safely transporting patients, while providing basic life support procedures that follow federal, state, and local laws, statues and regulations. · Life EMS Ambulance is de ...

Found in: Jooble US - 5 days ago

---

TriMech Services

Chantilly, Loudoun County, VA

We are looking for an Entry- Mechanical Engineer to join our future. The engineering candidate must be a self-starter and willing to learn, able to work independently and as part of a team,and must be comfortable with the broad scope of cradle-to-grave design engineering. · The c ...