10 Must-Have Elements for Inspiring About Us Pages
When businesses create new websites for different niche topics, they tend to focus on the blog content and services pages. There may also be a spotlight on the different types of products. While these are vital to the site's success, you shouldn't neglect the 'About Us' page.
Walkthrough on the essential elements your site must-have for an inspiring 'About Us' page. Learn the top marketing strategies you can use while providing insightful information about your company. You'll also see which aspects you should avoid including in the content.
Must-Have Elements For About Us Pages
The Company's Mission And Values
Many people enjoy reading the story behind a company. You'll find the missions, vision, goals, and short- and long-term objectives in most business plans. Your audience will invest more time on your site if you share your dreams and corporate values. 
 
The one aspect of a simple About Us page that breathes inspirational life into the content is keeping it concise and easy to read. Forego the technical business jargon for terms that they'll understand. In essence, the reader should feel excited about going through the rest of your site's pages.
A Brief History Of The Business
Your website's About Us page content will benefit from a short timeline of your company. It can include how it started, some key milestones along the way, and where you plan on going from there. An excellent example of this feature is The New York Times company page, which breaks up the timeline into sections that flow well after each other.
 
Steer clear of fluff, which only serves to fill the page with content. When you write about your company's history, deliver it in an exciting way that's akin to storytelling. If the reader becomes bored scrolling through the details, you can be sure they won't be back for more.
Team Members
With the formality out of the way, you can introduce the driving force behind your company with the passion for succeeding. Not only does it put human faces to your brand, but your team will also appreciate it. 
 
You can include different elements for your team members, depending on how much space it will take up on the page. These aspects include:
Photo
Name
Position or role
A short bio
Link to a personal website or social media
Hobbies and interests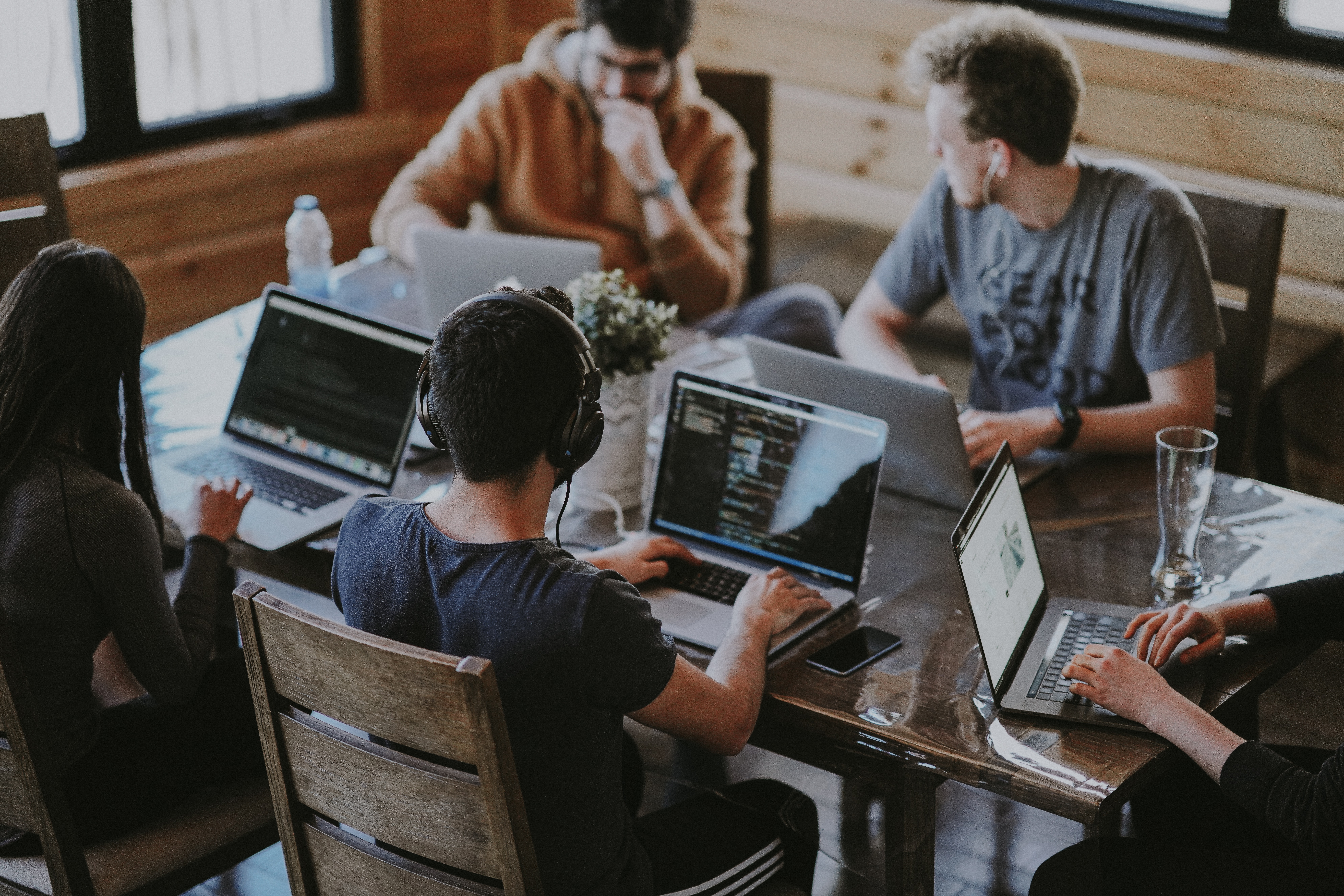 Multimedia Content
Nothing expresses About Us page inspiration better than visual content. Sometimes it's better to present boring information in infographics, images, or adorable icons. It's pleasant on the eyes while conveying the same data that text would.
 
A prime example is Bench's bookkeeping site. As you read through it's About Us page, you'll see graphics that reveal the types of clients to which it delivers services. It could have written the details in text, but their chosen method springs life onto the page.
Focus On The Audience And Clients
Most of what you've dealt with thus far has to do with your business. However, you should present it in a way that centers on the audience. For instance, when discussing your goals and vision, show how it caters to your clients' needs.
If you aren't starting your page with how your objectives help the reader, it may need to consider a strategy change. It would help if you revealed how everything the business does is there to help the audience from the top headline. Have a look at how many times the page talks about the reader before addressing your company's details.
You should also include details about your clients. Many customers are more than happy to give you a testimonial for excellent service provision. Select the ones highlighting some key features, such as how you've met deadlines, project goals, or financial savings. 
Drive Home Factual Statements
Balance is vital in all aspects of life, and your About Us page is no different. While you don't want to create too much marketing hype or copy your homepage, you also don't want to bore the reading with too much information. Sometimes merely showing the facts is an excellent middle ground.
Stay away from superlatives while explaining how you can meet the client's needs. You can insert some figures to state how many partners you have or projects you have completed without bragging; rather than saying that you can increase sales, specifically state by how much and in what period.
The Unique Proposition
Did you know that most readers will decide whether to scroll further down the About Us page based on the first section that appears? This area is known as the upper fold. It's the segment that catches the audience's attention and convinces them to read more.
 
Before you get to any company details, the upper fold should contain the service or feature that sets your business apart from the rest in the industry. What extra value can you add, and why should they choose you? If you don't hook them with your pitch, they may have no interest in finding out more about your products.
Promote Social Channels
Your social media channels will speak volumes about your business. When readers want to check the integrity of a brand, they usually turn to feeds like Twitter and Facebook pages to see what others say in the comments. These posts are better than testimonials, as it presents the raw truth of your followers' opinions.
 
There's the chance that you'll gain more followers by including icon links to your social pages. Don't be shy to share your About Us pages on social media, either. You're inviting your audience to learn more about you and showcase how their needs come first.
Stay With The Times
One of the main reasons you create an About Us page is to build trust with your current and future clients. It's also an excellent way to show your industry authority while presenting your team's skills. However, neglecting the page will push your audience away rather than draw them in for more content.
Therefore, make a habit of updating it every now and again. A good rule of thumb is every six months. It shows the reader that you care about the site and what they see, which in turn means you care about them. It's all about showing that they're worth the effort.
Updating your page is also significant if you see that it's not performing to expectations. Go ahead and try different things. For instance, insert a video where you speak about your top services. It will take up less space, and the audience will enjoy listening to what you have to say.
Another way you can interact with the crowd and deliver fresh content every time is by adding a new survey or poll. Ensure that you also replace outdated links with the latest ones. While it's best practice for SEO ranking, it also prevents annoying the readers by sending them to content that no longer exists.
Call Your Readers To Action
When the audience has worked through your About Us page, you need to direct them to the next action. In most cases, companies settle for a contact form or a link to the services or products. However, there are other options you can try to avoid presenting the same style as other websites.
For instance, ask them to sign up for a newsletter or give away a free ebook in exchange for an email address. You've managed to get the readers that far, so engage with them in a way that will interest them enough to participate. Your final call to action will determine the success of your About us page.
 
Whichever method you choose, ensure that it remains friendly and valuable. It shouldn't feel like an obligation after reading the About Us page content. Instead, you can make it feel like a reward.
What To Exclude From About Us Pages
It's essential that you steer clear of sales marketing and brand hype. You can promote your services on social media or your other website pages. While you'll still be presenting information about your brand's ability to deliver, do it in an authentic way instead of selling it.
 
Remember, your About Us page is about your brand, not your products. You can make the audience interested in your services, but the spotlight must be on your company as a trustworthy entity. You can redirect the reader to read more about the products, such as with a call-to-action button.
 
Final Words
You can learn a lot about a company by seeing how much effort it puts into its About Us page. Find creative ways to insert the above elements so that you don't overwhelm your audience, and you're set to create long-lasting relationships.
You may be interested in these jobs
Found in: beBee S2 US - 1 day ago

---

KinderCare Education

Augusta

Full time

Assistant Director · - · ( · 210002VJ · ) · Description · KinderCare Education is the nation's leader in early childhood education. We nourish curiosity through purposeful experiences to create a future full of lifelong learners. From our National Support Center, to the classroom ...

Found in: beBee S2 US - 10 hours ago

---

Vectra AI

San Jose

Full time

The Vectra Platform captures packets and logs across network, public cloud, SaaS, and identity by applying patented security-led AI to surface and prioritize threats for rapid threat response. Vectra's threat detections are powered by a deep understanding of attacker methods and ...

Found in: Jooble US - 3 days ago

---

Hendrick Automotive Group

Tallahassee, FL

Dale Earnhardt Jr. Chevrolet Location: 3127 W. Tennessee St., Tallahassee, Florida 32304 Summary: Responsible for selling, identifying and documenting service, maintenance, and repair service for customers. Responsible for scheduling service to be performed. · Supervisory Respo ...