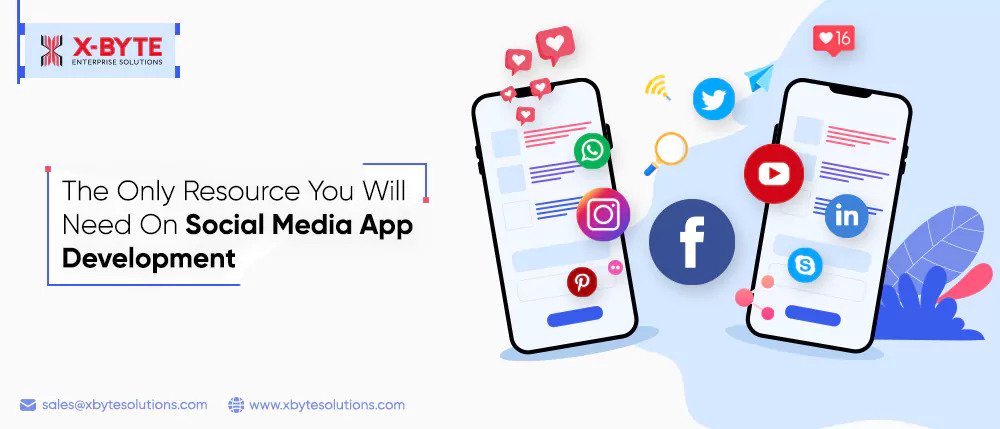 Social media app development is still relevant and will always be. This is the time people are connecting, interacting, and socializing more than ever. From a time when our mails and messages took over a week to get delivered to our friends and families, we are at that point of evolution, where messages get delivered instantly. We can video call our folks, send lame jokes, refer them for jobs and do more at the click of a button.
Social media is truly a game changer and a gift to humanity.
Think about it.
We've used the power of social media to uplift people, raise awareness about topics that were brushed under the rug, raise funds for a stranger's medical expenses or general well being, come together to tackle pandemics and natural disasters and more. Social media is as wholesome as it gets and there's always a space for a new social media platform that has super-niche features and functionalities.
If you're thinking about your own custom social media app development, you're in the right place because this guide is all about helping you understand everything you need to know about social media from scratch.
Apart from shedding light on social media mobile app development, we will explore topics like the types of social media platforms, essential features, best practices for social media mobile app development, and more.
A Systematic Approach To Social Media App Development
Like we mentioned, mobile app development is complicated and specifically, social media app development requires tons of intricate details and considerations. For the uninitiated, here is a systematic approach to app development that you will find helpful.
Get started with narrowing down your app's purpose and vision and then zero in on a niche. Do you want to start a platform for a specific community? Is it a generic social media app? What is it going to be? Once you define this, you will be able to find out exactly who your target audience is and what their behavior is like.
Once you get an idea about your users, their preferences and tastes, tech affinity and more, you automatically have a clarity on the features and modules you need to include. You also get an idea on how simple and minimalistic your app should look and feel. This is crucial in social media app development.
Based on this clarity, you go on to develop your app's UI and UX. From color schemes and aesthetics to how seamless it functions, you work on all fundamental aspects at this point. You also trigger the development phase by deciding how you intend to go about Android app development and iOS app development. Should you have distinct native apps or one cross-platform app?
Marketing is the next journey you should venture into in your social media app development process. Marketing allows you to carve a space for your app in the market and let users know about a brand new arrival. With effective targeting, you can directly reach out to your target audiences and push your app.
Once people get to know about your app, they will download and when all your research and analyses pay off, your app will find a permanent space in your target users' devices.
| Read the original blog here: 
Social Media Networking App Development
You have no groups that fit your search