Top Mobile Application Development Trends To Look Out For in 2021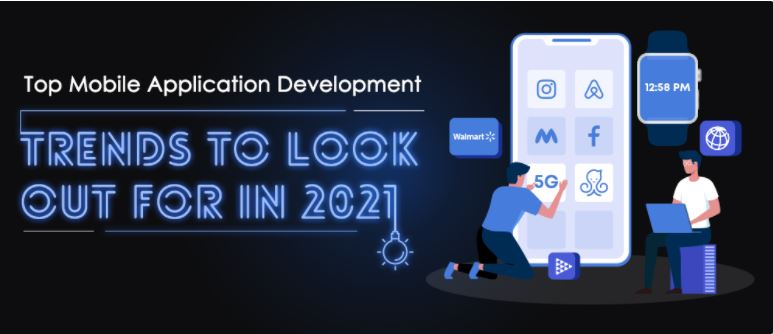 2020 is almost about to end and the next year appears to be promising in terms of mobile application development. 2020 showed us the importance of digitization in our workspaces and why companies should opt for digital transformations in their operations and workflows.
And in 2021, this will be the benchmark where companies around the world will resort to mobile app development for their products and services. This will be regardless of whether they are B2B or B2B ventures.
This post is all about understanding the mobile application development trends for 2021. And if you're someone who is still skeptical about mobile app development, here are some essential pointers you should pay attention to.
Why Mobile App Development Is The Most Profitable Business Opportunity?
Firstly, let's get one thing clear that the entire world revolves around smartphones. From your heart rates being monitored to home automation systems, everything is through smartphones and their associated applications. So, obviously the mobile app development industry would be a profitable venture.
To bring in some statistical perspectives, the use of the internet continues to rise but what's surprising is the split between the usage of devices to access the internet. According to reports, Americans spent close to 3.6 hours on their mobiles whereas they spent only less than 2 hours on their desktops or personal computers.
Besides that, over 90% of the time on a smartphone is spent on accessing apps.
21% of the millennials, who belong to the larger part of the market share pie, open apps about 50 times in a single day.
What's equally interesting is that the mobile app development market is expected to be valued at around $190bn by the end of 2020. The revenue generated through mobile apps (in the form of sponsored ads and in-app purchases) will reach to around $935bn by the year 2023.
Well, if that's not profitable, we aren't sure what is.
The Rise of Enterprise Mobility
With the evolution of technology and its functionalities, companies are evolving simultaneously as well. They are looking to revamp their existing modus operandi and bring in enterprise mobility into the picture, where processes, workflows, employee morale, productivity, efficiency and other parameters can be optimized.
Businesses are increasingly resorting to enterprise app development for this purpose. Through React Native app development or Ionic app development, companies are eyeing on developing stable and scalable enterprise applications for their organizations and their branches present across the globe.
To make that effective, we recommend the following tech strategies and implementations.
Top 5 Tech Strategies That Will Fuel Your Enterprise Mobile Application Development Strategies in 2021
Multiplatform Support
There are three major platforms on which applications are developed and rolled out for:
Cross-functional and multiplatform support are highly essential in this aspect and companies should look at investing in three development architectures to support this vision. Having all three keeps any technical glitches and non-compatibility concerns at bay.
Artificial Intelligence (AI)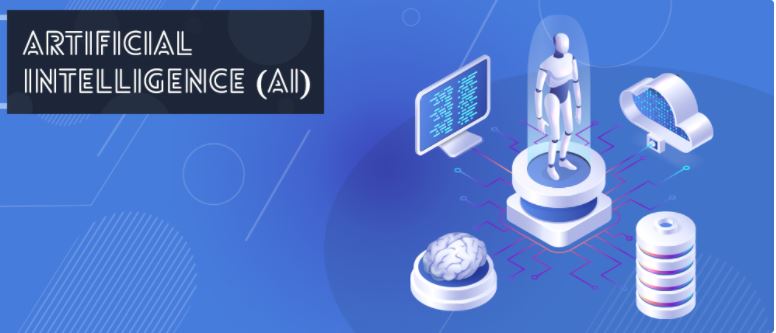 AI with its allied wing – Machine Learning (ML) – is defining our future. With the boom of Big Data, what has become increasingly possible is analytics and automation. These are powerhouses that companies can utilize to learn more about insights that were invisible till now, customer behaviors, changing market conditions, funding allocation, competition, and more. With crucial insights, they can also use AI to automate a lot of redundant tasks to save further on operational expenses.
Advanced Mobile UX Design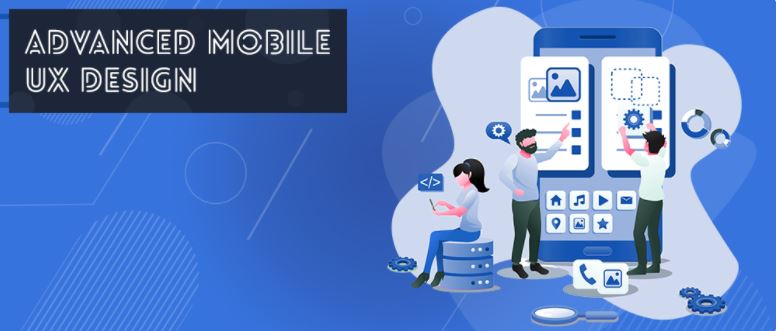 Airtight mobile application development is immensely dependent on advanced mobile UX design. Poor app experience is the last thing companies would want to endure. Since UX is directly proportional to customer satisfaction and RoI, we say this is inevitable.
Geolocation Functionalities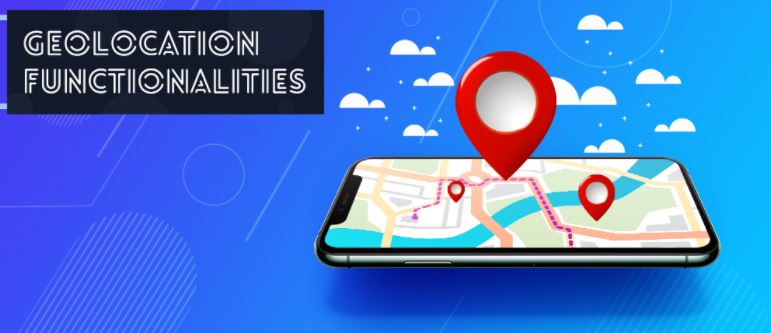 In the coming months and years, users would want to use their device's full functionalities and get more things done with the services available in their vicinity. With the rise of on-demand services as well, geolocation functionalities will be a norm in 2021 and we highly recommend incorporating this in your strategy.
Wearables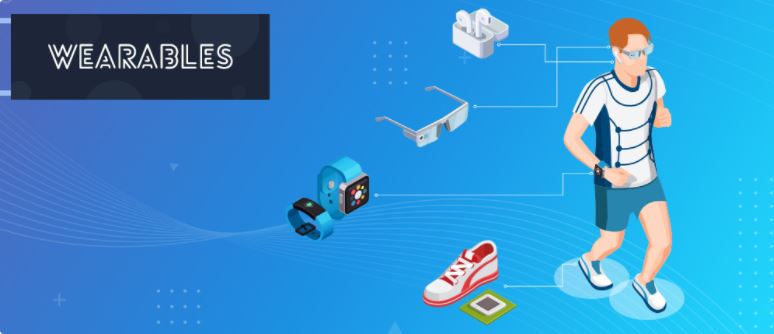 Wearables were popular in 2020 and they would be even more prominent in 2021. From fitness tracking apps to smart pacemakers and jewellery, wearables will dominate the scene and hence your mobile application development strategies should consider this aspect as well.
Interactive Mobile Design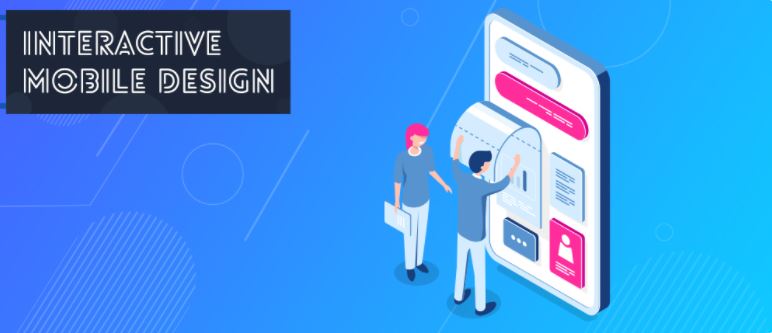 Users are too tired of redundant experiences that are just one-way. They look for interactive and immersive experiences. They want to actively participate in executing tasks and be involved in the entire process. So, this expectation would give rise to further inclusion of concepts like augmented and virtual reality in the coming months.
Major Mobile Application Development Trends To Look Out For in 2021
So, we've covered the essential pointers for your mobile app development strategies. Now, let's look at some of the trends we believe would trend in 2021.
Mobile App Security
For those of you who didn't know, over 94% of the professionals in IT believe that mobile app security attacks would be frequent. Over 13,319 vulnerabilities were detected across 1,607 apps in the year 2019 alone. With hackers coming up with creative ways to exploit vulnerabilities in apps, mobile app security will attract more attention from app developers throughout the world.
Increase of Cloud-based Apps
Cloud technology will continue to stay in its heights as cloud-app development has always offered its share of silver lining to companies that incorporate this technology. With the rise of connected devices and IoT (the Internet of Things), cloud-based apps will see more development. Besides, cloud technology will further allow developers to keep their app sizes small and foster interoperability of data and insights.
Enterprise Applications Will Hog The Limelight
Studies reveal that over 35% of the market players and organizations will have their own applications in the coming months. In 2021, we estimate the race between consumer apps and enterprise apps to be won by the latter as they are not only proven to reduce costs but optimize organizational efficiency and productivity like we discussed as well.
M-Banking and Mobile Wallets
The advent of pandemic has pushed us to experience the convenience of mobile commerce. Over 53% of consumers shop online through their smartphones and pay with their devices. Besides, banks have also started rolling out their smartphone applications to further their mobile banking services. In 2021, we expect the trend to only rise with more banks and NBFCs joining the bandwagon. Mobile application development will revolve around the development and integration of diverse gateways and strategies.
Simultaneously, mobile wallets will also continue to rise. Though there are already diverse wallets available in the market today, more advanced and all encapsulating wallets will roll out to add further convenience to users. There will be more liberty in terms of customers paying for their transactions.
Say Hello To the Internet Of Things
IoT is an exciting concept. Most of us are already with IoT and connected devices by now and we understand how convenient they are. As more devices connect with each other and transact data and information, app developers have to fine-tune their development practices to accommodate the growing demands in this spectrum alongside optimizing data security. IoT will become more prominent in the year 2021 with increased adoption of home automation services, wearables and enterprise devices.
5G Technology
One of the most anticipated tech concepts for a while, 5G is believed to rewrite history with its features and functionalities. Mobile app development will undergo an overhaul with the launch of 5G and developers will work on making their apps leverage the best potential of this technology to support the execution of a myriad of consumer tasks.
Ricardian Contracts
Okay, let's keep this simple. This denotes the application of blockchain technology to come up with smart and advanced contracts that are tamper proof. They are machine-readable contracts that will allow involved parties to have secure and discrete transactions of data among stakeholders. With its onset, mobile application development will involve app developers roll out decentralized apps to make this readability more seamless.
Low-Code Development
Coding an application is a tedious task. When companies prefer separate iOS and Android app development for their products, developers have to code individually for the development of both the apps. But with a low-code process, they can immensely cut down on the timing involved in coding apps. These systems remove the complexities involved in coding apps and allow developers to seamlessly scale up and down their apps based on business requirements. If this sounds new, understand that there are tons of low-code development tools already in the market today.
Instant Apps for Android
Launched in 2016, Instant apps are those that are native applications but look, feel and function like websites. A new breed of applications, Android app development will take a turn as more companies wake up to the convenience offered by these instant apps. They are easier to develop, smaller in size, offer tremendous user experience and don't utilize device memory at all. How cool is that!
Wrapping Up
So, these were the major mobile application development trends we foresee for the year 2021. While some of them are already in place, some are futuristic. To make your business more airtight around customer and enterprise experience, you need solid apps at your disposal to get more things done in less time.
That's why we recommend getting in touch with a pioneer mobile app development company like ours for all your mobile app development needs.
Read Original Blog Here : Mobile App Development
You have no groups that fit your search