Jamstack Vs MERN Vs WordPress – A Comprehensive Comparison For Business Owners For Optimum Web Development Practices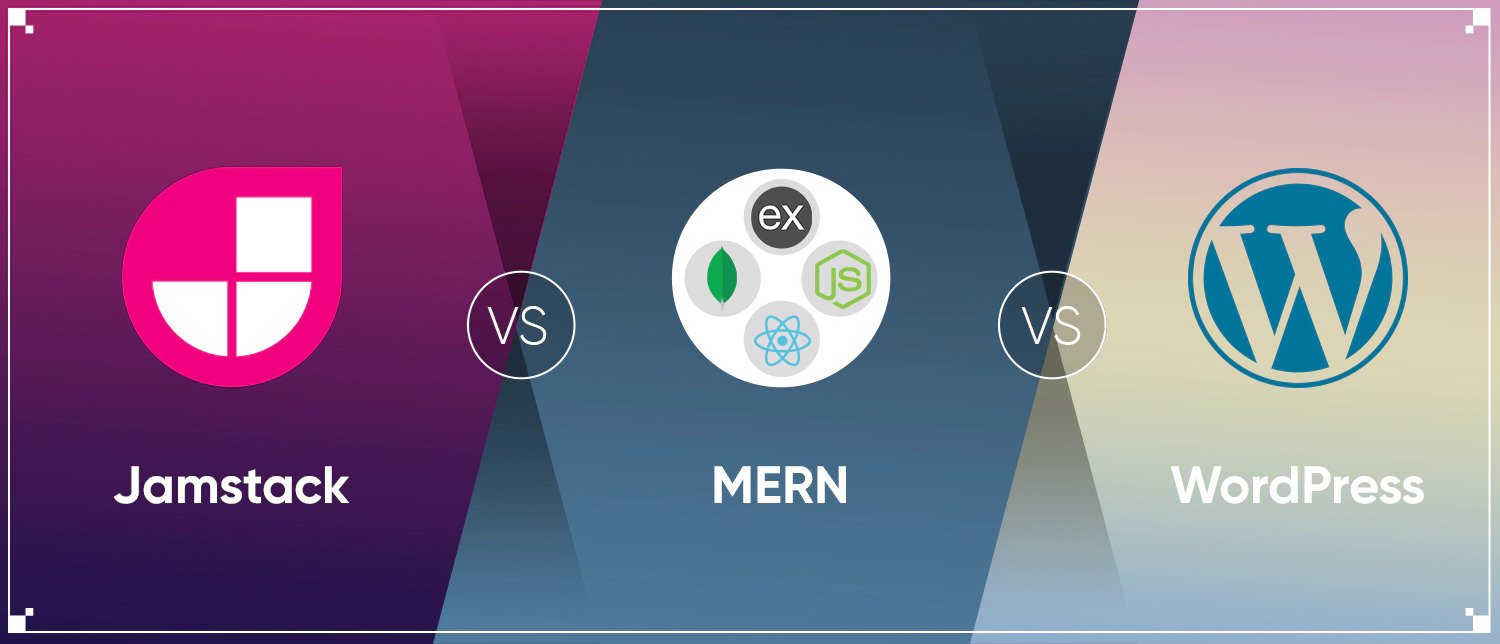 or an eCommerce website going live right now and that website could be competing against your business in the coming weeks. With so much clutter and competition, how does one manage to make their business standout?
With statistics also revealing that close to 48% of visitors or users look at website design as a major factor when determining the credibility of a business, the pressure is high in launching a website that is scalable, solid, aesthetic and super-functional.
But there's good news.
Similar to how the market is filled with businesses, developers also have a handful of web development tools and frameworks with them to design and develop websites. But the effectiveness, efficiency, and impact each web development tool and framework offers are different and unique. That's why it becomes important to make a wise choice when selecting a web development solution for your business.
And this post is all about helping you make the right choice. Amongst the best web development tools, we have handpicked and compared the three most popular tools to give you an extensive idea of the functionality and benefits of each. We have selected diverse parameters and analyzed them for the three tools so that by the end of the article, you would know which tool to go for.
So, what are we waiting for? Let's get started.
| Read here in detail blog:
You have no groups that fit your search