Essential Tools Every Cross-Platform App Development Company Should Have In Its Arsenal In 2021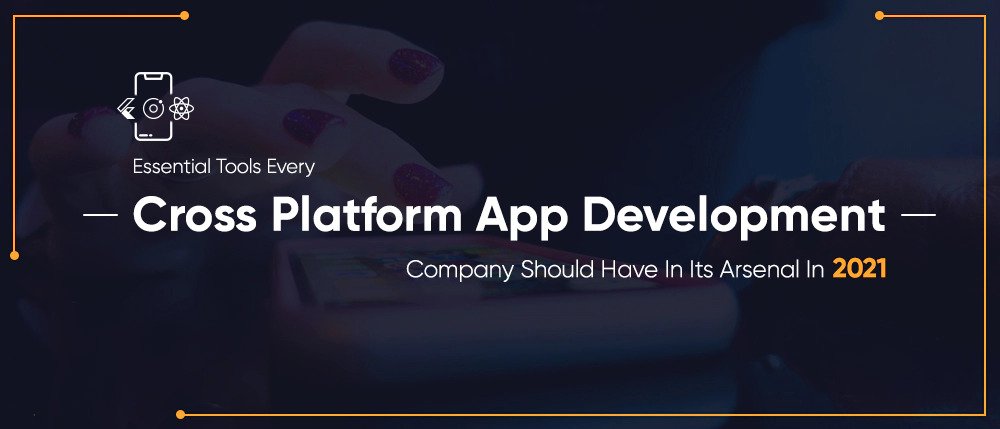 At a time when mobile apps were gaining crucial ground across the world, the pandemic arrived and made them more inevitable in our lives. From calming our minds to ordering apparel and electronic products, we do most of our shopping through apps. With a major chunk of the population going the mobile commerce way, every cross-platform development company around the world is now strategizing on capitalizing on this situation.
The new and modified scenario has drastically decreased the time-to-market for several companies of their products. Every mobile app development company is now looking at quicker ways to develop, launch their apps in the market, and gain that initial edge in its respective segment. Besides, statistics also reveal that businesses with mobile apps attracted more investments (around $73bn in 2020).
This, in turn, has made cross-platform app development more prominent in the app development sector. If yours is a cross-platform app development company, looking for the right set of tools to accommodate newer projects and grow your business this year, here is a list of tools you need to have in your arsenal.
But before that, let's understand the difference between native app development and cross-platform app development and realize what the buzz is all about.
How Are Native and Cross-Platform App Development Different?
Like you know, there are two distinct systems owning and moderating the apps segment – Apple and Google. With each having its own unique operating system, what immensely differs is the way an app functions, utilizes its respective device's unique functionalities, and how an app is developed from scratch.
For the uninitiated, the app development process for iOS is very different from that of Android. That's why companies have to employ two diverse teams – a native app development company - with specific app development skillsets to develop the same app for iOS and Android individually. This not only increases the expenses involved in app development but the time taken for development as well.
To solve this challenge and allow companies to quickly roll out apps for both the markets arrived cross-platform app development.
This enabled developers to make use of a programming language such as JavaScript to develop codes for an app and run the code on other platforms. This code reusability is what defines cross-platform mobile app development and makes it more credible and ideal for businesses with a limited budget and go to market.
If you're quickly skimming through the article, here are the key takeaways:
Cross-platform app development allows you to develop code once and reuse it for multiple platforms.
it minimizes development time.
It also helps you reduce expenses on app development.
It paves the way for a single app that can be launched across diverse app stores.
And testing and app maintenance become comparatively simple.
| Read here original blog: Cross-Platform App Development
 
You have no groups that fit your search