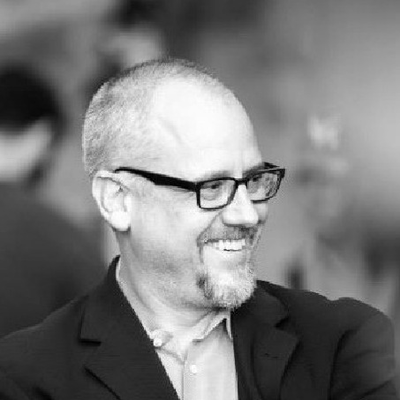 Services provided $150

/ hour
Technology / Internet (1)
Site Reliability Engineering

About Rob Schroder:
I have over 20 years of experience managing teams of SRE's and performance engineers, as well as hands-on experience of tackling performance and reliability problems.
Experience
Director, Site Reliability Engineering 
June 2021 to Present 
Engagez
Built SRE practice from ground up.
Built technology stack in AWS, comprised of AWS, EKS, Go, PHP, memcache, MySQL, redis, Solr
Achieved SOC2 compliance.
Reduced infrastructure costs by fifty percent.
Built CI/CD pipeline using Jenkins.
Instrumented applications, services, and infrastructure using CloudWatch, prometheus, and
NewRelic. Automation was accomplished with Terraform and Salt.
Managed on shore and off shore QA teams.
Full-time Student
University of California
August 2019 to March 2021
Manager, Site Reliability Engineering
One Kings Lane (Acquired by Bed, Bath, and Beyond)
July 2012 to June 2019
Built a site reliability engineering team comprised of engineers with strong backgrounds in DevOps, systems engineering, performance engineering, application development, and database management.
Team members were embedded with development teams and made sure code was delivered in a timely and instrumented fashion.
All team members participated in a 24/7 on-call rotation. We maintained 99.99% uptime, all while enjoying our work and maintaining high efficiency.
Team members were distributed geographically with locations in San Francisco, New York, London, and Argentina.
Conducted postmortems that focused on resolution and prevention of repeat incidents, not on blame.
Technology Stack: Nagios, Splunk, OpenTSDB, StatsD, Boomerang, CFEngine, SaltStack, Ruby, Rails, Resque, Java, Javascript, Redis, memcached, MySQL, CentOS, Android, iOS, Gatling
Performance Engineering Lead 
November 2010 to July 2012
Manilla, LLC
Built the performance engineering practice at Manilla from the ground up.
For simulating load, we used open source tools such as jmeter and the grinder. For root cause
analysis, we used a combination of New Relic, ruby-prof, JProfiler, boomerang, and code
instrumentation.
For reporting, we used statsD and Graphite.
Testing and performance analysis efforts resulted in a thirty times reduction in hardware costs.
Built an automated load testing, profiling, and reporting infrastructure that allowed us to release software regularly with confidence.
Co-Founder, Director of Performance Assurance 
January 2005 to November 2010
 Coban Corporation (Acquired by aurionPro Solutions in January 2007)
Built and managed a cross-client team that was responsible for guiding customers through the complete performance assurance life cycle, from gathering performance requirements on through to capacity planning, test strategy definition, load simulation, root cause analysis, and maintenance driven regression testing.
Responsible for managing all aspects of delivery, from sales support to scoping, resource planning, budgeting, and contract review and submission.
Turned customer's business requirements into a cohesive set of tasks and testing goals. Developed detailed schedules, project estimates, resource plans, status reports, and metrics. Managed successful performance testing projects at over 25 clients, including Citigroup, American Express, Marriott, Safeway, Expedia, Sun Microsystems, Walt Disney.
Technology Stack: Java, Javascript, WebSphere, Weblogic, Tomcat, Hibernate, Oracle, DB2, Solaris, Windows
Lead Performance Engineer 
March 2001 to January 2005 
Epicentric, Inc. (Acquired by Vignette Corporation in 2003)
Played a lead role in establishing performance engineering methodologies and best practices.
Responsibilities included giving input on requirements, reviewing design, writing performance test plans and strategy documents, isolating performance and scalability bottlenecks, and performing the respective root cause analysis.
The Vignette application portal was capable of delivering thousands of transactions per second with sub-second response times.
Technology Stack: Java, WebSphere, Weblogic, Tomcat, Oracle, DB2, ehcache, RedHat, Solaris, Windows
Senior Software Engineer 
October 1999 to March 2001 
2Bridge Software
Played dual roles of developer and performance engineer.
Lead performance engineer for 2Bridge's 2Share and Golden Gate content management
applications.
Wrote 2Share's installation application.
Technology Stack: Java, Tomcat, WebSphere, Weblogic, ObjectStore, Oracle
Staff Software Engineer 
February 1997 to August 1999 
IBM Corporation
Built QA and load-testing lab for the first release of IBM'S WebSphere Application Server.
Technical lead for the testing effort surrounding the WebSphere servlet container.
Developed the load-testing tool that was used for testing the first two versions of WebSphere
Technology Stack: Solaris, AIX, Windows, HPUX, RedHat, OS/2, OS390, Oracle, DB2, Apache,
Netscape, and IBM web servers.
Education
University of California, Santa Cruz
B.S. Astrophysics
Professionals offering similar services to those of Rob Schroder
Professionals in the same Engineering / Architecture sector as Rob Schroder
Professionales offering Site Reliability Engineering services
Professionales offering Site Reliability Engineering services
Professionals from different sectors near San Francisco, San Francisco County
Other users who are called Rob
Jobs near San Francisco, San Francisco County
---

AMN Healthcare

Fremont, United States

Travel nursing

$60,000 - $90,000 per year

Job Description & Requirements · Registered Nurse – Telemetry - Travel - (Tele RN) · Start · Date: · 2/26/2024 · Available Shifts: 12 D · Pay Rate: · $2908.00 - $3204.00 · About the FacilityLocated ...

---

Fletcher Jones Motorcars Of Fremont

Fremont, United States

Fletcher Jones Motorcars of Fremont, a leading automotive dealership, is seeking a skilled and experienced Automotive Technician to join our team. The Automotive Technician is responsible for diagnosi ...

---

Core Medical Group

Concord, CA, United States

$60,000 - $90,000 per year

Core Medical Group is seeking a travel nurse RN PICU - Pediatric Intensive Care for a travel nursing job in Concord, California. · Job Description & Requirements · Specialty: PICU - Pediatric Inten ...