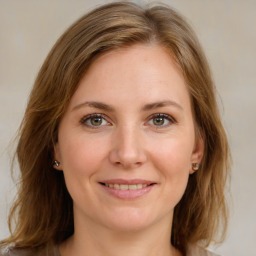 About Melania Crawford:
Hello, I'm Melania,  an accomplished HR recruiter with a proven track record in leading teams and driving successful recruitment initiatives. Over the years, I've honed my skills in identifying top talent and building cohesive teams. Currently, my passion lies in expanding my expertise in the art of interviews and enhancing the alignment between candidates and the right positions.
Experience
Highlights of My Background:
Team Leadership: With a background in team leadership, I've effectively managed recruitment teams, fostering collaboration and empowering each member to excel. Through strategic guidance and mentorship, I've consistently achieved recruitment goals and delivered high-quality candidates to our organization.
Recruitment Strategy: My experience in designing and executing recruitment strategies has led to the acquisition of exceptional talent that aligns with our company's values and goals. I've implemented innovative sourcing techniques and tailored approaches to consistently identify the best-fit candidates.
Candidate Engagement: I believe in creating a positive candidate experience at every step. My focus on open communication and building relationships has resulted in candidates who feel valued and supported throughout the hiring process.
Continuous Learning: Currently, I'm directing my efforts towards deepening my knowledge of the interview process. By staying up-to-date with the latest interviewing techniques, I aim to ensure that each candidate's unique strengths are effectively assessed, leading to more accurate placement decisions.
Position-Candidate Fit: My goal is to enhance the alignment between candidates and the roles they pursue. Through comprehensive assessments and personalized interactions, I'm dedicated to understanding the core competencies of candidates and matching them with positions where they can truly thrive.
Innovation and Adaptability: In the rapidly evolving field of HR, I embrace change and innovation. I've been at the forefront of adopting new tools and technologies to streamline the recruitment process, optimizing efficiency while maintaining a candidate-centric approach.
As a dedicated HR recruiter, I am committed to achieving the best outcomes for both candidates and our organization. My leadership background, combined with my current focus on mastering the interview process, enables me to contribute to our team's success by identifying and placing top-tier talent.
Education
Specialization Diploma in Counseling and Personnel Selection Psychology
Professionals in the same Human Resources sector as Melania Crawford
Professionals from different sectors near Newmarket, Newport News
Jobs near Newmarket, Newport News
---

Gartner

Virginia Beach, United States

Are you looking for a dynamic career with excellent advancement potential at a global market leader? If so, consider Gartner, the world's leading research and advisory company, serving C-suite leaders ...

---

Hornblower Inc

Newport Beach, United States

Freelance

Salary Range: $19.00 - $21.00 per hour (Occasional Tips Included) · City Experiences is currently seeking Cooks for our City Cruises operation in Newport Beach. · We are also seeking seasonal Cooks fo ...

---

Huntington Ingalls Industries

Chesapeake, United States

Company: · HII's Mission Technologies division · Requisition Number: 16815 · Required Travel: 0 - 10% · Employment Type: · Full Time/Hourly/Non-Exempt · Security Clearance: · None · Level of Experienc ...