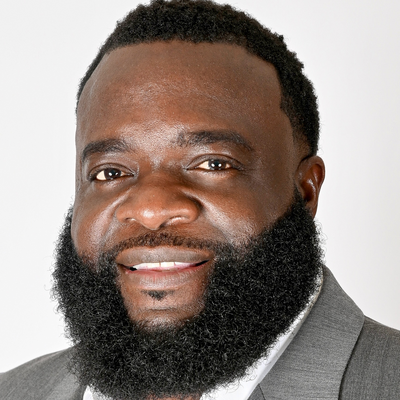 Services provided $107

/ hour
Technology / Internet (2)
IT Consultants
Business intelligence

Wellness / Beauty (1)
Business Coaching

Accounting / Finance (1)
Business Advisory

About Joe Augustine:
Results-driven executive leader and inspiring author with over 15 years of IT experience, seven years of government-industry operations expertise, and a solid strategic planning and executive leadership track record. Skilled in driving business success, leading high-performance teams, and delivering innovative solutions. Proven ability to streamline operations, achieve cost reductions, and increase revenue growth. Adept at managing IT modernization, cross-functional teams, and compliance with industry regulations. Strong communicator with a talent for translating complex technical concepts to stakeholders. Ready to leverage expertise in executive roles to propel organizations to new heights of success.
Experience
PROFESSIONAL EXPERIENCE
 

 

12/2018 – Present

 

RAVYN SYSTEMS LLC                                                                             Bethesda, MD

 

Chief Operating Officer (COO)

Led successful corporate strategy resulting in a $1.5 million annual cost reduction, improving financial performance.
Built and directed high-performing teams, fostering effective collaboration and execution.
Implemented strategic financial management practices, resulting in a $2 million annual revenue increase.
Directed and executed targeted marketing initiatives, resulting in a 15% increase in customer acquisition and a 25% increase in overall sales revenue.

3/2021 – 11/2022

SALIENT CRGT INC   (GovCIO)                                                                Fairfax, VA

 

Director, Cloud Innovation Center & Senior Solutions Architect, USAID

Directed and led the capture and management of the DEA Bluestone contract valued at over $900M, increasing contract acquisition by 45% and revenue by 70%.
Devised and executed a strategic plan to increase Cloud Innovation Center capacity by 80%, contributing to a 45% rise in contract acquisition and a 70% revenue increase.
Implemented new project management tools and processes, reducing project delivery time by 30% and increasing project success rates by 25%.

 

9/2020 – 2/2021

C2S CONSULTING GROUP INC.                                                            Herndon, VA

 

Technical Manager —Senior Cloud Solution Architect, US Army CYBERCOMM

Successfully led and managed a team on a $95M federal contract, resulting in a 15% decrease in operational costs and $15M in new contract awards.
Oversaw the management of operational processes and practices, ensuring alignment with business goals and contractual obligations.

 

04/2017 – 07/2019

 

DRUG ENFORCEMENT ADMINISTRATION                                         Sterling, VA

 

Supervisory IT Manager (GS14 – Unit Chief)

Managed a team supporting 20,000 users across 74 countries, overseeing IT operations for a hybrid IaaS valued at over $200 million.
Oversaw the migration of the company's data center to the cloud, resulting in a 40% reduction in infrastructure costs and a 50% improvement in system uptime.

 

02/2016 – 04/2017

 

DRUG ENFORCEMENT ADMINISTRATION                                  Sterling, VA

 

Senior Program Manager (GS 13)

Developed and executed executive planning strategies for budgetary commitments, guiding finance and operational leadership on budgetary constraints, and P&L activities for the new fiscal year, resulting in a savings of $58M over two years.
Managed all operations, including active contracts, financing, and procurements, leading to a 17% reduction in labor costs across the department.
Analyzed, managed, and performed work to plan, design, develop, acquire, document, test, implement, integrate, maintain, and modify over 5000 IT systems, successfully solving IT-related business challenges, processes, and workflow issues while ensuring the security and compliance of all systems with applicable regulations and standards.
Led teams in executing a broad range of IT initiatives, including cloud computing, data analytics, cybersecurity, and IT modernization, implementing cutting-edge technologies that increased productivity and streamlined processes.
Collaborated with senior leadership and external stakeholders to develop and implement IT strategies and policies, ensuring IT goals and objectives were aligned with the agency's overall mission and vision.
Managed the development and implementation of the agency's IT disaster recovery and business continuity plans, ensuring the availability of critical systems and data in the event of a disruption.
Provided expert technical guidance and advice to senior leadership on emerging trends and best practices in IT, leveraging this knowledge to drive innovation and improve IT performance.

 

03/2015 – 02/2016

 

CYBER PROTECTION BRIGADE                           Fort George Meade, MD

 

Cyber Security Network Architect

Served as a subject matter expert for a team of 40 security professionals, providing valuable insights on multiple security topics and disciplines.
Briefed and debriefed senior executives on various network communication security issues, HR, budgets, P&L, and cybersecurity.

 

10/2012 – 04/2015

US ARMY                                                                                Stuttgart, Germany

 

Network Operations Manager

Managed and led a team of 25 IT engineers, resulting in increased efficiencies, productivity, and cost savings.
Developed, monitored, and maintained multiple web services and applications, improving efficiency and productivity for 20,000 users.

 

09/2011 – 04/2012

 

US ARMY                                                                     Bagram Airfield, Afghanistan

 

Senior Manager, Systems Engineer

Provided strategic leadership and management to 250 senior leaders, soldiers, and DoD Civilians in the development, testing, implementation, and maintenance of complex systems and software.

 

10/2009 – 10/2012

 

US ARMY                                                                                  Fort Gordon, Georgia

 

 

Manager, IT Instructor

Successfully trained and mentored over 500 students in basic and advanced levels of Cisco, CompTIA, and Windows courses.
Developed and revised over 100 lesson plans, training materials, and study guides resulting in a 25% increase in the pass rate.

 
Education
Master's of Science in Cybersecurity, University Of Maryland Global Campus    
Bachelor of Science in Information Technology w/ minor in Networking and Telecommunications
Professionals offering similar services to those of Joe Augustine
Professionals in the same Technology / Internet sector as Joe Augustine
Professionales offering IT Consultants services
Professionales offering Business intelligence services
Professionales offering Business Coaching services
Professionales offering Business Advisory services
Professionales offering IT Consultants services
Professionales offering Business intelligence services
Professionales offering Business Coaching services
Professionales offering Business Advisory services
Professionals from different sectors near Leonardtown, Saint Mary's
Other users who are called Joe
Jobs near Leonardtown, Saint Mary's
---

Dollar Tree

Waldorf, United States

Dollar Tree, Inc. - 1140 Smallwood Dr West [Assistant Store Manager] As an Assistant Merchandising Manager @ Dollar Tree, you'll: Oversee operations and tasks of the front-end and sales floor; Assist ...

---

FRAYT

Waldorf, United States

Delivery Driver - Box Truck Owner Operator - 26' Box Truck Driver · FRAYT Logistics is seeking motivated and reliable owner-operators who are interested in working as independent contractors. As an i ...

---

AI Signal Research, Inc (ASRI)

Dahlgren, VA, United States

Full time

Thank you for your interest in AI Signal Research, Inc. (ASRI accepts applications for employment for current career opportunities only. · AI Signal Research, Inc. (ASRI) is recruiting for the E-Depa ...