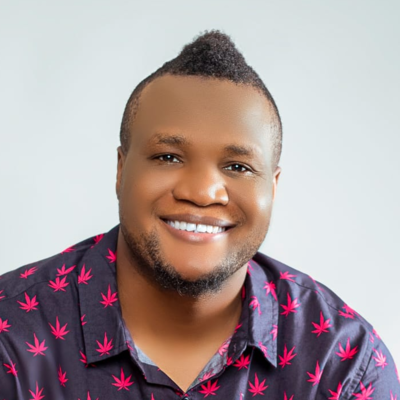 About me:
About 6 months as a health insurance agent. More than 5 years working and developing Salesforce infrastructures. More than 8 years of experience with exchange online and on-premise organization. More than 7 years of experience with APEX, PHP, HTML, JQuery, SOQL, MySQL and more. I want to work at a position where I can increase my knowledge in resolving different issues scenario and helping me improve my communication and my troubleshooting skills.
Experience
IT Administrator
Sept 2019 - now

Warrior Service Company

Create and manage reports and Dashboard on Salesforce
Train CSRs and technicians on new updates in Field Service on Salesforce
Creating Process builder (Now converting them into flows)
Manage validations and triggers and apex classes
Create App with Salesforce Component, Visual Force page, and Apex Classes
Create API connection with third party tools like Authorize.net, Valor, QuickBooks Online…
Manage Microsoft Office 365 (Creating Azure Network, manage Exchange server, Intune…)
Manage the VOIP and Internet in all locations
Repair PCs, Printers, Phones, and create network with PCs, phones, and Printers

 

Operation Manager
Jun 2018 – Sept 2019

Ronsherl Security LLC.

Understanding scheduling and update around the clock for agents and manager.
Manage and update the websites and maintain the databases.
Manage the office 365 account and implement it to day to day.
Train others on office 365 Email, Team, OneDrive, SharePoint, Skype for business… and more.
Repair broken PC and tablet
Manage Salesforce CRM, create process, roles, rules, triggers, class, reports and more

 

Web Application Developer
Nov 2013 – Now

Freelancing.

Primary responsibilities include design and develop website (front-end and back-end).
Developed and tested new web application that connects with Database With or without MVC.
Developed codes for implementation and to reduce latency.
Developed and tested the new project with other framework like Angular, Laravel, Legato.
Working with PHP, MYSQL, HTML, HTML5, CURL, XML, CSS, CSS3, JAVASCRIPT, JSON, AJAX, JQUERY, JQUERY MOBILE (Simple Mobile), SUBVERSION (SVN), LINUX and CENTOS Server. 
Provided web app and optimized code and maintaining site.
Prepared test plans and data, and user documentation for each project.
Problem-solved and creation of admin panel for customer support.

 

Microsoft Engineer Tech Support
Apr 2013 – Nov 2017

Teleperformance Apr 2013 – Jun 2015 / Experis Jul 2015 – Nov 2017.

Understanding how call centers work in office or remote and answer to call or initiate the call appropriately.
Respond to emergent requests for service and/or unforeseen demand.
Installation, configuration, and support of Microsoft Office 365 on various customer platforms.
Configuration and troubleshooting of Microsoft Domain Name Servers (DNS) for authentication and email scenarios.
Ability to understand and communicate customer perspective clearly while collaborating with internal departments.
Ensure accurate and timely resolution for assigned issues.
Managed multiple priorities and maintained effective results in a quota driven workplace.
Collaborate with other engineers to find solutions. (Including Support Engineers at different levels and technology areas).
Accepted assignments with an open, cooperative, positive and team-oriented attitude.

 

PHP Web Developer
Nov 2011 – Sept 2012

NGM Media LLC.

Primary responsibilities include design and develop website (front-end and back-end).
Developed and tested new web application that connects with Database.
Developed codes for implementation and to reduce latency.
Developed and tested the new project.
Modified and tested order processing system.
Working with PHP, MYSQL, HTML, HTML5, CURL, XML, CSS, CSS3, JAVASCRIPT, JSON, AJAX, JQUERY, JQUERY MOBILE (Simple Mobile), SUBVERSION (SVN), LINUX and CENTOS Server. 
Provided web app and optimized code and maintaining site.
Prepared test plans and data, and user documentation for each project.
Problem-solved and creation of admin panel for customer support.

 

Programmer Analyst
Feb 2009 – Nov 2011

Wyndham Vacation Ownership Inc.

Primary responsibilities include design and development of macro code.
Developed and tested new procedures using Visual Basic, Visual Basic of Application, and Database.
Developed online and batch test plans.
Developed and tested the new project using VBA, VB, and MS Access.
Modified and tested order processing system. 
Working with PHP, MYSQL, HTML, CSS, JAVA, C++, C#, VB, VBA, ACCESS.
Provided object-oriented design, programming and implementation support to the customer billing and information system.
Prepared test plans and data, and user documentation for each project.
Problem-solved hardware issues with fault-tolerant hard drives.
Education
Everest University
2010

Pompano Beach, Florida
Other users who are called JEFF
Professionals from different sectors near Lake Worth, Palm Beach
Jobs near Lake Worth, Palm Beach
Found in: Ziprecruiter US T10p - 17 hours ago

---

VERONICA ALFONZO

Boynton Beach

Job Description · Insurance Sales · Fast paced office · We provide leads · Great incentives · Clean and fun to work office environment · Benefits · Base Salary plus Commissions · Bonus Opportunities · Weekends Off · Paid Holidays Off · Supplemental Health Insurance · Criti ...

Found in: Lensa US - 1 week ago

---

Pridestaff

West Palm Beach

Job Description PrideStaff Financial has several Staff Accountant positions on direct hire. Apply today Ideal candidates should have 3 years of general accounting experience with advance Excel (pivot. · by Jobble

Found in: Adzuna US Premium - 3 days ago

---

Bath and Body Works

Palm Beach Gardens

Description · Who we are · With an inclusive retail environment that is fueled by passionate associates, Bath & Body Works is one of the most creative, dynamic and profitable fashion retailers in the industry. · We are a $6.4 billion retail brand - and growing - with 10+ years of ...