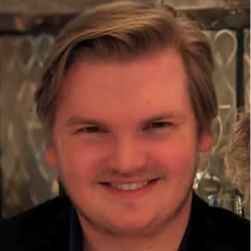 About Dominic Gillan:
I recently graduated from the University of Houston with a Bachelor of Science in Supply Chain & Logistics and am looking to start my career! I'm motivated and driven to get started even with not a lot of previous work experience. 
Experience
Currently Employed
I9 Sports - Site Coordinator
Hands on leadership role responsible for managing the game day operations, the on-field customer experience and pre season local marketing campaign.
Responsible for keeping the schedule on time and directing other employees as necessary.
Customer relations liaison on site and coordinator for each event.
May 2019-August 2019/May 2020-August 2020
Olympia Pools - Pool Maintenance Technician
Maintained residential properties alongside commercial residential complexes.
Worked closely with Management to train and optimize routes and cleaning practices.
Improved customer satisfaction and communication about issues that occurred with their properties.
June 2017-July 2018
ABC Home and Commercial Services - Pool Maintenance Technician
Diagnosed, repaired, and maintained public swimming pools, water systems, filter systems, pumps, fountains on both Residential and Commercial properties.
Adapted daily to new environments and challenges.
Worked independently and evaluated problems as they arose.
Education
The Supply Chain & Logistics program set us up for success with lots of professors who are currently employed in the field all across different focuses and job titles. Giving us insight into what it takes to be successful in the industry and to understand it before we are even out of school.
Professionals in the same Transportation / Logistics sector as Dominic Gillan
Professionals from different sectors near Houston, City of Houston, Houston
Other users who are called Dominic
Jobs near Houston, City of Houston, Houston
---

WilliamsonHeckt

La Crosse, WI, United States

You are not alone, approximately 85% of the new franchise owners were professionals transitioning out of the corporate grind, and 25-30% keep their job and run their business on the side. · Specifical ...

---

Cross Country Allied

La Crosse, WI, United States

Cross Country Allied is seeking a travel Ultrasound Technologist for a travel job in Lacrosse, Wisconsin. · Job Description & Requirements Specialty: · Ultrasound Technologist Discipline: · Allied Hea ...

Found in: SonicJobs Direct Apply US - 1 week ago

---

Platinum Supplemental Insurance

La Crosse, United States

Full time

$30,000 - $50,000 per year

High-Earning Sales Career Training Provided · Sales Career Highlights: · $75,000$100,000+ income potential with commission, bonuses and renewals. · Typical four-day workweeks and three-day weekends. · ...