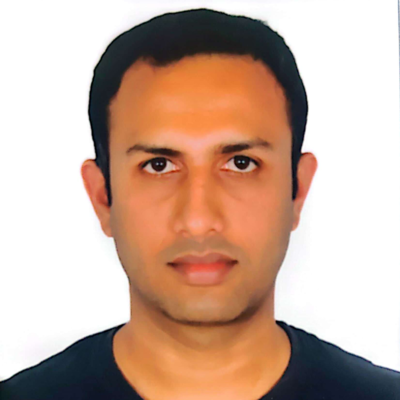 About amogh gm:
Fourteen years of IT industry experience encompassing a wide range of skill set roles and industry verticals. 
Extensive experience with requirement gathering, analysis, design, development, customizations and implementation of Data Integration, Data Warehousing and Data Migration Projects.
Proficient in analyzing and translating business requirements to technical requirements and architecture.
Strong database skills, ETL coding, Procedural languages like PLSQL, Unix Scripting and Python scripting development knowledge.
Experience in leading team. Handled multiple roles as Data Specialist, Application Developer and Data warehouse developer.
Executed Integration and Warehousing projects for Telecom, Retail, Banking and SAP Implementation projects.
Effective communication skills, interpersonal skills, self-motivated, quick learner, team player and deliver outputs in short deadlines.
Worked in Automation projects using the DevOps technologies like Jenkins, Concord, Ansible and Automic for the automatic deployment of the ETL code, Unix scripts and PL/SQL scripts into the Non-Prod and Production environments.
Have good experience with the production batch issues handling and give the technical fix, so that it will allow the business to do the validation on time.
Knowledge on core Java with hands on using constructors, Inheritance, Polymorphism, Function overloading and over riding, Interfaces.
Good experience working in the agile methodology and scrum model.
Certified in Cloud Technology Platform from Amazon Web Services (AWS).
Certified in Cloud Database from Snowflake.
Experience
Nov 2018 – Till Date, Datawarehouse Developer, IT Keysource Inc, United States
March 2012 – Nov 2018, Data Specialist and Application Developer, IBM India Pvt. Ltd. Bangalore, India/ Bentonville, United States
Feb 2011 – March 2012, Software Engineer, WIPRO Technologies, Bangalore, India
Oct 2008 – Feb 2011, Information Developer, Hewlett-Packard, Bangalore, INDIA
Education
Bachelor of Engineering in Computer Science- 2008, Visveswaraiah Technological University (JNNCE College, Shimoga, Karnataka), India
Professionals in the same Technology / Internet sector as amogh gm
Professionals from different sectors near Loveland, City of Loveland, Hamilton
Jobs near Loveland, City of Loveland, Hamilton
---

Mercy Health

Mason, OH, US, United States

Everyone who works with Mercy Health is united under one purpose: to help our patients be well in mind, body and spirit. · This drive, along with our history of faith, is a powerful combination. It gi ...

---

Protouch Staffing

Cincinnati, OH, United States

Certified Medical Dosimetrist- Cincinnati, OH · Job Type : · Full-time · Shifts : 8-hour shift, Day shift and Monday to Friday · Medical specialties: · Oncology · Responsibilities : · By joining o ...

---

Albany Trucking

Cincinnati, United States

Full time

At Albany Trucking, our drivers on the road are front and center of who we are and what we do. · We are committed to safety. Our Class A CDL truck drivers are the backbone that keeps the business goin ...